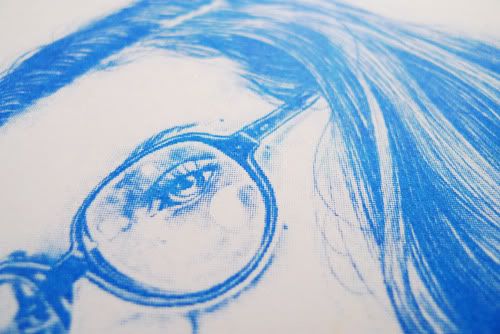 Thank you Hugh Frost of
LandFill Editions
for these epic Risograph print samples.
Seeing as Hugh and I share a studio space, we recently began discussing the possibility of printing fine pencil drawings on a Risograph Printer. An obvious consequence of working in pencil means a great deal of my portfolio is monochromatic, Hugh enthusiastically demonstrates here the dramatic range of colour available to me through the Risograph process which could offer a refreshing take on fine pencil work.
What I like most about these samples is the quality of production, the colours are vibrant and the detail is sharp, picking up even the lightest tonal range. I think if contained within a limited edition published collection, this process could make for a truly unique product.